About Varsity Flag Football
Varsity Flag was built to raise up young athletes and create lifelong leaders. Our game plan is to provide a judgment free youth sports league that includes elite character building for all skill levels. For every child, Varsity Flag provides empowering, supportive sports play that includes the entire family. We are not just a league, we're a community of parents & athletes.
Why Varsity Flag?
Because Varsity just means….BETTER!
Better Gameplay (with fair competition)
Better Fields (private and pristine)
Better Player Experience (teachable moments)
Better Referees (experienced – and 2 per game!)
Better Customer Service (text, call, email – we answer!)
Better Communication (proactive and thoughtful)
Better Scheduling (fixed or variable)
Better Jerseys (beautiful quality and look)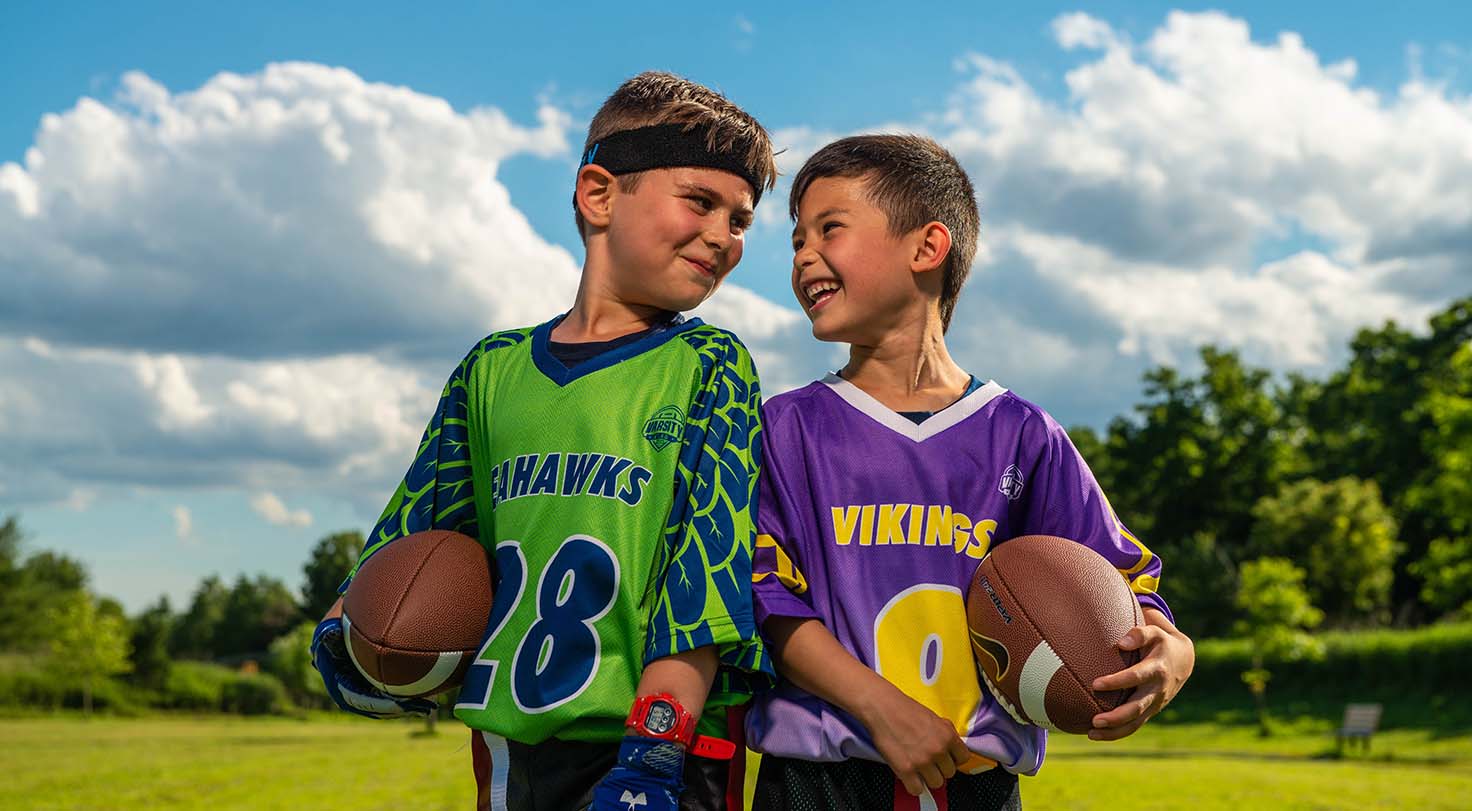 "A Picture is worth a thousand words..."